Nutrino

Portfolio page

Personalized Health & Wellness Reports
How many diets have you been on?
You've cut calories, measured portions, and stayed away from the sweets and carbs. But was it effective, and were you able to keep the weight off? Millions of people start weight loss and fitness plans every year, only to find out that the plans don't work. Or, they couldn't stick with it.
An Advanced & fully integrated way to stay fit
---
Due to modern technology and the latest scientific research, Nutrino offers a much better way to get fit, lose weight, and stay healthy for a lifetime. Nutrino partnered with IBM Watson, as well as PixelTeh, to develop and release an innovative and highly advanced solution that promotes health and wellness based on an individual's personal biochemistry.
Reach your fitness goals with a personalized diet plan!
Artificial Intelligence (AI) Virtual Nutritionist
---
It's hard to decide what you should eat and what you shouldn't. Making the best choice depends on your health conditions and a myriad of other factors specific to your body. Each person responds differently to different foods. For instance, a person with a chronic disease cannot eat the same food as the average healthy person. If you have diabetes, you must follow a stricter diet than someone who doesn't have the condition.
Choosing the right foods isn't always as easy as it sounds.
The Nutrino app provides personalized meal recommendations along with continuous and comprehensive nutritional support. At the center of all of this is AI (artificial intelligence) and ML (machine learning). So, the program learns the more you interact with it. It incorporates state-of-the-art science, natural language processing, and mathematical models for predictive analysis. That means you receive tailored food recommendations based on everything about you.
The company has the world's largest database of nutritional data to deliver tailored insights for app users on the impact of millions of different foods. The app taps into deep learning capability. After a user enters all the necessary personal data, the app tailors its responses to each person – and those suggestions and predictions get more precise over time.
Personalized Health Data Right at Your Fingertips
---
Unlike a typical diet plan, this unique and advanced system can be fully integrated with many devices and services, such as Fitbit, Runkeeper, 23andMe, and Garmin. Your wearable device is synced with the Nutrino app, providing accurate recommendations for food intake, exercise, sleep, and even stress levels. Users have access to over 100 different inputs in a standardized and easy-to-use format. The app is connected to:
10,000+
Scientific papers for nutritional recommendations
1.3 Million +
Foods in databases throughout the world
350K
Restaurant locations for food analysis
Why spend hours looking for the best solution for your health and dietary needs?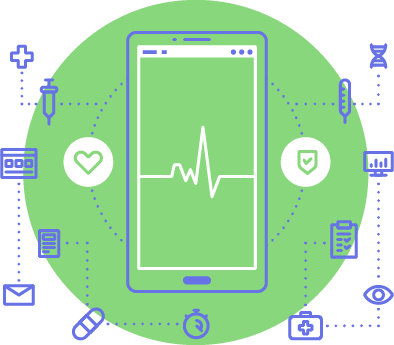 The powerful app cuts through the mass of often-conflicting nutrition and health information online. Due to the AI and MI capabilities of the app, the program locates what you need instantly to answer health questions and provide the recommendations that are right for you (and not anyone else).
Let Nutrino get to know you
---
Whether you are healthy, you need to lose weight, or you are dealing with health conditions, Nutrino is your all-in-one solution for smart eating. It's like having your own personal doctor and nutritionist right there with you. The programmers at PixelTeh designed a system that learns, interacting with the data that is inputted.
After entering all your information—age, gender, health conditions, goals, preferences, and much more—the system becomes your health partner from there on. It uses your personal biometric data, analytics, and nutritional history to provide personalized solutions for your health and wellness. A few things you can do with Nutrino:
Create a customized meal plan based on your goals and health
Get personalized suggestions for
food and diet
Explore dining options and nutritional information in your area
Get health tips each day and learn about wholesome nutrition
Find personalized answers to your health and nutrition questions
Get support and advice on foods
if you have diabetes
Full nutrition support for pregnant women
What Do App Users Think of the Nutrino App?
---
Great app! It really learns your habits and your likes and gives great meal suggestions. Recommended for anyone looking for an easy way to stay healthy and fit.
ADI
I've been using this app, which talks to my insulin pump and helps me analyze the how the foods I eat affect my blood glucose. I've given it a solid workout over the last three months with excellent results. My A1C is normal and I've even lost weight
Joss
Really brilliant This is a great tool. I have favourite meals and now I know what to balance them with. The multiple suggestions are brilliant.
Mike
PixelTeh Is Part of the Nutrino Revolution
---
It's always exciting for the programmers and developers at PixelTeh to be a part of something that helps people. The Nutrino app and website do exactly that! We contributed to the process by using our advanced programming skills and in-depth knowledge in the field to develop a platform that is used by many people worldwide. Our team built both the website and the app, which is now available on iTunes App Store and Google Play Store.
Django REST API for Mobile Applications
PostgreSQL + Elastic
Hosted on AWS Platform
IBM Watson for AI Functionality
Integration with the Following Services and Devices: Fitbit, Runkeeper, 23andMe, Garmin, Jawbones
Social Integration and Internal Gamification Logic
Bar Scanner for Adding Food and Nutrients
Individual Daily Tips Based on User Activity
Activity/Calories Tracker Based on Device Motion Sensors